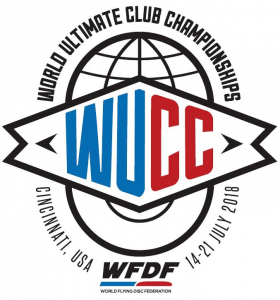 In July 2018, the Wiz will participate to the WFDF's world ultimate clubs championships in Cincinnati, USA: http://www.wucc2018.com/
This opportunity was earned by focusing our efforts in the mixed division, and by getting the second place at the Swiss championships in 2017?.
It's time to increase or game level, with this outstanding year of physical preparation, to integrate players from the area, and also to be present in major European tournaments.
For the first time the Wizards will play COED at Windmill: http://windmilltournament.com/
And Talampaya 2018, our own tournament, has been unique: http://www.talampaya.ch/
Support the Wizards!
We need you to achieve our goals.
Who pays? We pay. The club, but mostly the players. Total budget is estimated at CHF 57,000.
Budget for participation of Geneva Wizards and World ultimate club championships. 23 players, 8 nights (14-21 July 2018)
Registration (team fees and player fees): CHF 12,500
Travel Geneva-Cincinnati: CHF 20,000
Accommodation Cincinnati: CHF 7,500
Living costs Cincinnati (local transport, food etc): CHF 5,000
Preparation tournament (Windmill, Amsterdam): CHF 8,000
Other costs (material, physical trainer, etc): CHF 4,000
We're seeking your support to help cover a fraction of the costs. So we can focus on why we're there. To compete.
Thank you.
Coaching
Em (coach)
Giacomo (captain, coach)
Patrick (captain, coach)
Roster
Our roster Wizard for the WUCC 2018 is as multicultural as Geneva.
Alban Bordeaux 🇫🇷
Calvin Schenk 🇨🇭
Estelle Rivière 🇫🇷
Giacomo Tenaglia 🇮🇹 (captain)
Hassan Oualit 🇲🇦
Ingeborg Kuijlaars 🇳🇱
Jake Simon 🇺🇸
Jenna Naef 🇺🇸
Lucie Pocha 🇩🇪
Marion Davezies 🇫🇷
Pascal Bienz 🇨🇭
Patrick Naef 🇨🇭 (captain)
Phoebe Shambaugh 🇺🇸
Raphaël Pieroni 🇨🇭
Ravi Vasudevan 🇺🇸
Sarah Harrison 🇬🇧
Thomas "Cabri" Nicolas 🇫🇷
Valerio Aiello 🇮🇹
Véronique Mayor 🇨🇭
Victor Montaner 🇫🇷
Yannick Galland 🇨🇭
Emily Wisnosky (coach) 🇺🇸