(Vous cherchez les informations sur Talampaya en français ? C'est ici.)
Talampaya is one of the biggest mixed ultimate frisbee tournaments in Europe, organized every year in Geneva by the Wizards over 3 days on the Pentecost weekend.
Talampaya 2022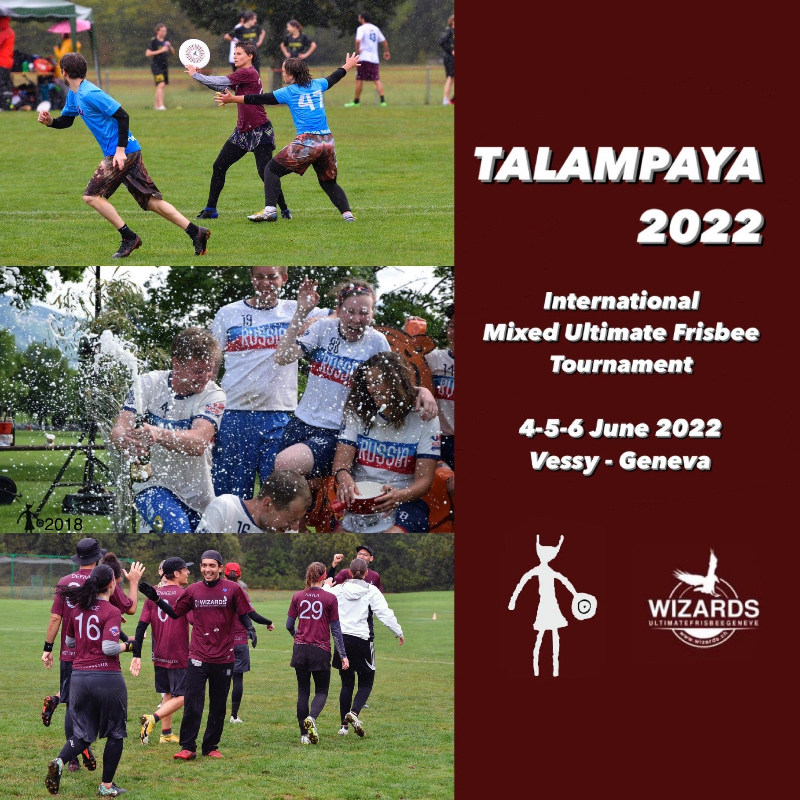 Highlights video 2018
Crew
Talampaya is staffed by volunteers. They love it when people spontaneously come and thank them for all their hard work!
2019 Talampaya crew
Finance: David Goodman
Communication with teams: Katie Northcott
Logistics: Maddie Koechlin
Entertainment: Lucie Pocha / Jemma Arman
Food: Alice Debiolles
Technical: Tom Holyoake
Game plan: Vincent Lambelet
Questions?
Contact Katie at talampaya@wizards.ch