Talampaya is one of the biggest mixed ultimate frisbee tournaments in Europe, organized every year in Geneva by the Wizards over 3 days on the Pentecost weekend.
Talampaya 2019
30th anniversary edition!
See the definitive list of teams on the Talampaya Facebook page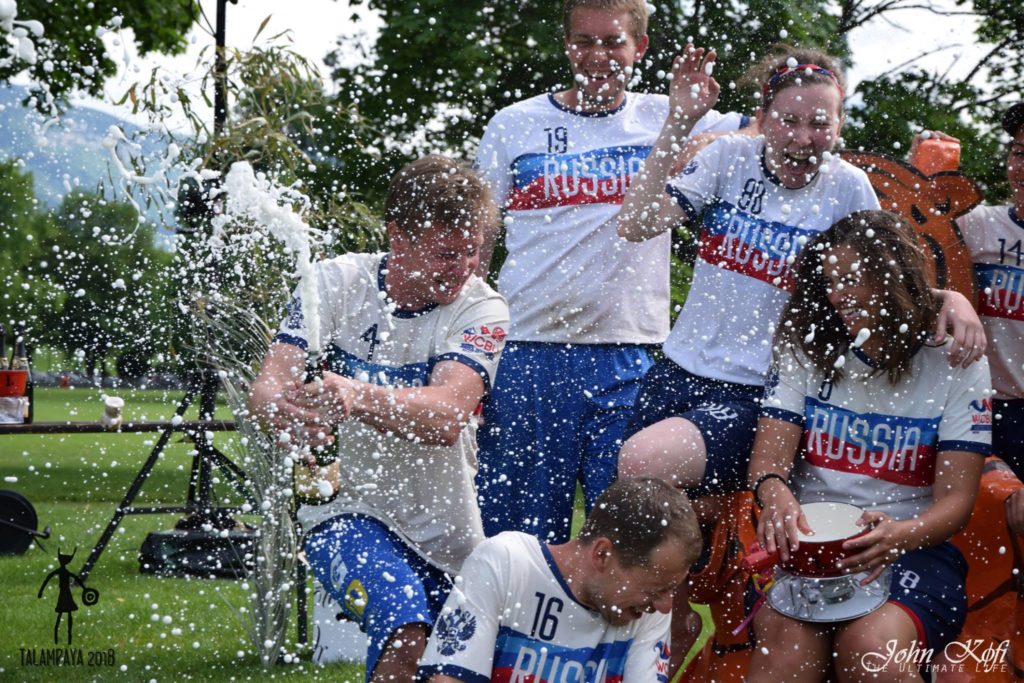 When and where
8-10 June 2019
Centre sportif de Vessy, Geneva, Switzerland
Geneva is easily accessible by plane and train. Buses 11 and 21 are about 10 minutes' walk from the fields (get off at the "Bout du Monde" stop). More information on local transport tpg.ch
Accommodation
Camping is available on site. No need to move during three days, unless you want to!
Fees
Team fee is CHF 400. Player fee is CHF 70 per person.
The player fee includes:
Camping and parking spots in front of the fields
Breakfast on Saturday, Sunday and Monday
Dinner on Friday, Saturday and Sunday
Welcome party, Saturday night party and Sunday's famous costume party
Access to showers and public locker rooms
There will be also a non-player fee (guest) of 60 CHF, for those who don't play but just want to enjoy the tournament. It includes breakfast and dinner on Friday, Saturday and Sunday, and access to the parties.
Detailed information on number of players & guests, food preferences, etc. will be collected end of March 2019.
Crew
Talampaya is staffed by volunteers. They love it when people spontaneously come and thank them for all their hard work!
Finance: David Goodman
Communication with teams: Katie Northcott
Logistics: Maddie Koechlin
Entertainment: Lucie Pocha / Jemma Arman
Food: Alice Debiolles
Technical: Tom Holyoake
Game plan: Vincent Lambelet
Questions?
Contact Katie at talampaya@wizards.ch